Aire Technologies held its second Manufacturers' Representative Forum at the Hilton Garden Inn Southpointe in Canonsburg, PA on September 13-15, 2022.  It has been six years since the inaugural forum in 2016. This event was held as a cooperative event focused on open dialogue between all stakeholders. Aire Tech provided product overviews including sales metrics, new devices, market news, industry updates, and steel and aluminum supply outlooks. The representatives were also provided with in-depth manufacturing and shipping process overviews followed by a tour of our Monongahela, PA, facility.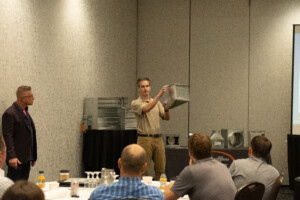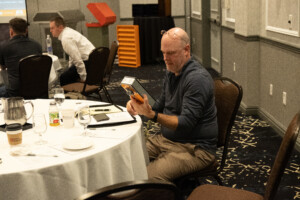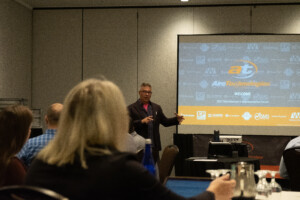 During the first day, attendees spent the day traveling to Pittsburgh and getting settled into their hotel rooms.  Later that evening, attendees were taken to Primanti Brothers in Washington, PA, for a casual dinner and social event.
During the second day, attendees spent half of the day in the Parlor C conference room engaged in presentations by Aire Technologies team members. The second half of the day was spent touring our Monongahela, PA, facility.  Presenters included Michael Florian, Brian Rudolph, Ben Stock, Duane Fetko, Sean Trudeau, Greg Krueger, Zack Zimmerman, Dan Quiroga, and John Newman.  Lunch was held at Vincent's of Southpointe in Canonsburg, PA, and dinner was held at Fogo de Chão Brazilian Steakhouse in Pittsburgh later that evening.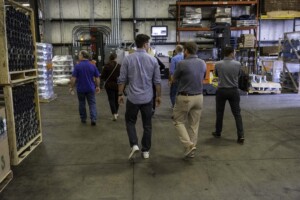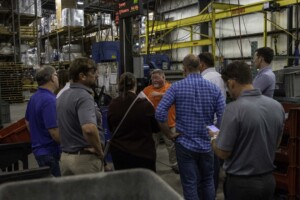 During the third and final day, individual territory meetings with the representatives were held at 45-minute intervals to discuss performance, sales metrics, and 2023 forecasting. Representatives in attendance included The Kivlan Group, Gunder Associates, Sales Management Solutions, Wright Sales, Southern Rep Agency, The McAllister Group, The Eby Co., and EP Sales.
Aire Technologies provided group ground transportation to attendees throughout the forum with van drivers Tom Dunay, Jerry Morris, and Tim Jenkins of the Aire Tech manufacturing team.
Thank you to all who attended, presented, and helped organize this forum.  As always, we look forward to the next one!